Golf Trick-Shot Exhibitions & Golf Clinics
New Information coming soon !
News & Updates
The Mike Calbot International Golf Academy
at Raptor Bay Golf Club
23001 Coconut Point Resort Drive
Bonita Springs, Florida 34134
Contact:
Golf Studio Phone: (239) 482-0900
MikeCalbot@golfdoctorusa.com
Private Office:
12520 Woodtimber Lane
Fort Myers, Florida 33913
Office Phone: (239) 768-1122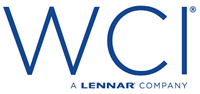 The Eye Centers of Florida
Mike Calbot offers INDOOR GOLF INSTRUCTION by appointment only. Services at Lifestyles Chiropractic.