Multi-day Schools - Mike Calbot Golf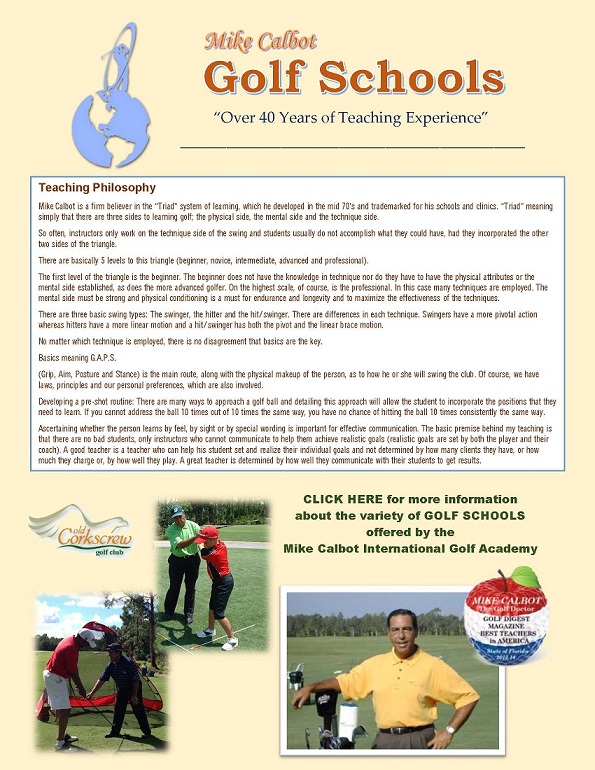 We would like the opportunity to offer you a custom golf school specifically designed to fit your needs and skill level.
We appreciate your continued support of the Mike Calbot International Golf Academy.

Please click on the .pdf file below to view some of our one, two and three day golf schools.