What's better than great golf lessons by the Golf Doctor?
Golf lessons with the perfect backdrop, Raptor Bay Golf Club, the first course to receive Audubon International's Gold Signature Sanctuary Certification. Click here for directions to Raptor Bay Golf Club.
Raptor Bay Golf Club located in Bonita Springs, Florida, is home to The Mike Calbot Golf  Academy.
Raptor Bay Golf Club sits amidst a lush green nature preserve surrounding Estero Bay, in beautiful Bonita Springs. Designed to blend in harmony with its natural environment, this course offers a spectacular natural setting. It was designed with the expertise of golf legend Raymond Floyd and has made history as the first resort course in the U.S. to receive Audubon International's Gold Certification. The course plays around 22 acres of lakes, more than 200 acres of native vegetation and a nature preserve that is home to endangered species including the bald eagle and gopher tortoise. Each golf hole has been carefully crafted to blend with the environment. With tree-lined fairways and well-guarded greens, the tournament quality course conditions give every player an enjoyable golfing experience.
Prefer your own setting? Just let us know. The Golf Doctor is available for private lessons or public events at your location. Contact us to discuss the specifics.
The Golf Doctor's Golf Lessons by the Numbers
Trained PGA & LPGA Professionals
Best Golf Teachers in America
State of Florida
Golf Digest Magazine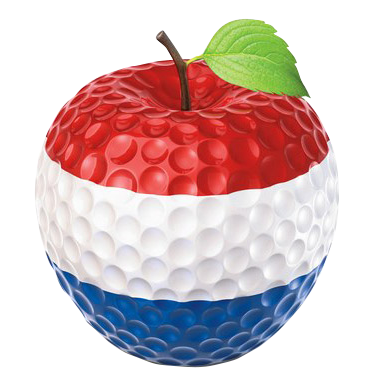 About Golf Lessons with the Golf Doctor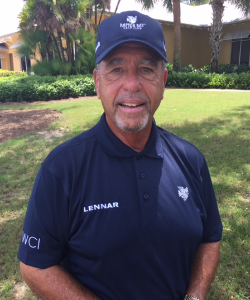 "If you Enjoy Golf, You'll Love Playing Better"
Mike Calbot is the owner/operator of The Mike Calbot Golf Academy established in 1978.
Mike has been associated with and in the business of golf since the late 60's. He has traveled extensively in golf and has been seen in over 50 countries around the world as a renowned Golf Trick Shot Artist, professional golf instructor, master clinician and public speaker.
In his travels Mike has come into contact with nearly every type of golf operation conceivable which has allowed him to be one of the more knowledgeable individuals in the world in the business of golf instruction. He has successfully operated as an entrepreneur and independent contractor in the golf business since 1978. Prior to 1978, Mike was head professional for a private club for 6 years and assistant professional at several other country clubs earlier in his professional career in the late 60's including the famed Marco Island C.C which was home to the late Gene Sarazen.
Mike has an instructional TV series entitled "The Golf Doctor" which has been seen on Wink-News a CBS affiliate for 35 years and is viewed by millions of people annually. In addition, Mike is the author of a golf instructional video "Learning Golf" (produced in 1978), published writer (Golf tips and Golf articles). Mike can be seen and heard weekly on the Radio/TV weekly show WhereToPlayGolf.com which he gives golf advice and tips to its listeners.
Mike Calbot as golf instructor, swing analyst and golf trick shot expert, travels the world giving performances, schools, clinics and corporate outings, which allow him continuous exposure. His Golf Studio boasted a healthy clientele in the thousands and has personally given over 85,000 lessons.
Golf Schools
We offer a variety of golf learning experiences for all levels of golfers. From the beginner and recreational player to the advanced player, we design development programs to fit your needs. Learn to play naturally with a logical approach to capture your own inner talents.
How? With many unique and dynamically proven methods of coaching combined with over 45 years of teaching experience!

Private Lessons
Designed for junior, men, women and senior golfers who are just beginning to play or would like to improve their game in a group environment.

Junior Gulf
Designed for the junior golfer (ages 7-17 years) interested in learning the game of golf and/or expanding their knowledge of the game.

Multi-day Schools
Designed and customized for any golfer, group of friends or golfing family looking to perfect their skills.

3-Hour Workshop

Corporate Programs